CARING DENTISTRY From our Family to Yours
We offer our patients the level of care we would offer to our own family — the very best! Blue Spruce Dental is committed to giving of our time and talents to enhance the lives of our patients, and fill our community with happy, healthy smiles.
Emphasis on Prevention and Education
We believe that an informed patient is a happy patient. Dr. Timm and our team will give you all the information you need to make good decisions regarding your oral health.
A Comfortable Environment
Our Michigan Center dental office is an exceptionally comfortable, calm place where you can feel safe and confident in the care you receive. Known as the "Office with the Waterfall," patients enjoy the relaxing view of our large water feature, streams, and a large pond with koi and other fish. Our current facility was adapted from a house built in 1930, and we kept the original fireplace and decor in our main lobby. It's especially cozy in the cold, winter months!
We also cater to patients with anxiety, offering gentle, safe, and effective sedation options, as well as a comforting, stress-free environment.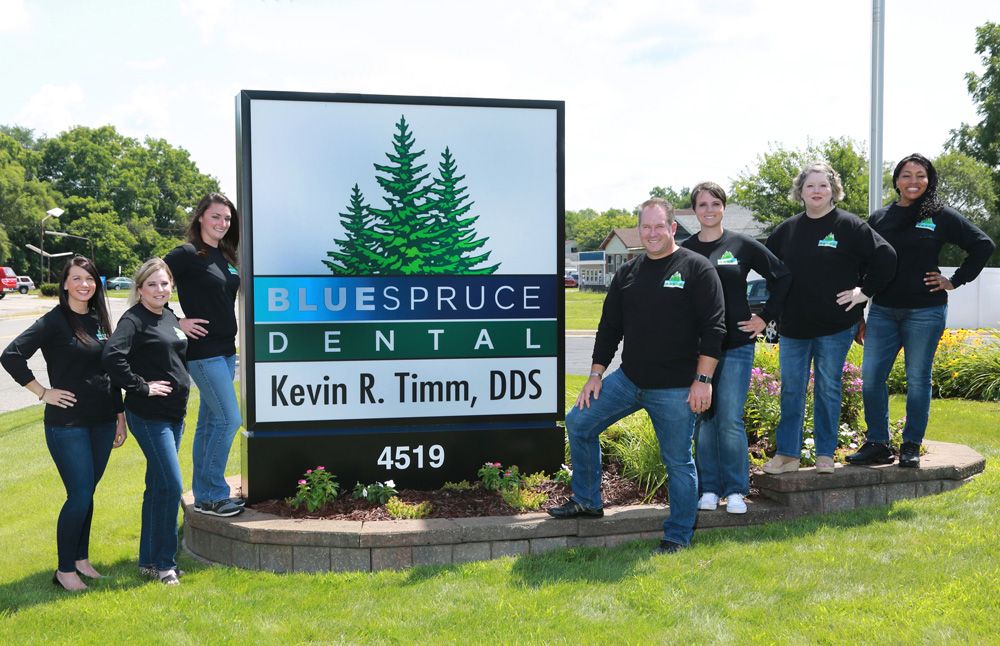 An Exceptional Team
Our team members are friendly and approachable: we love building long-term relationships with our patients, and are honored to be caring for multiple generations. There is nothing we like more than helping our friends and neighbors develop healthy mouths and beautiful smiles.
We are a family here at Blue Spruce Dental, and we believe you'll feel good to be around people who care.