Our Dental Team is made up of knowledgeable, highly qualified people. Combined, they have over 100 years of experience in the Dental Profession! They work hard to ensure that you feel comfortable and well cared for during your visit to our office. Our team members are always happy to answer your questions, so don't hesitate to ask! We are pleased to welcome you and your family, and we look forward to working with you.
We welcome you with warm smiles to our practice!
---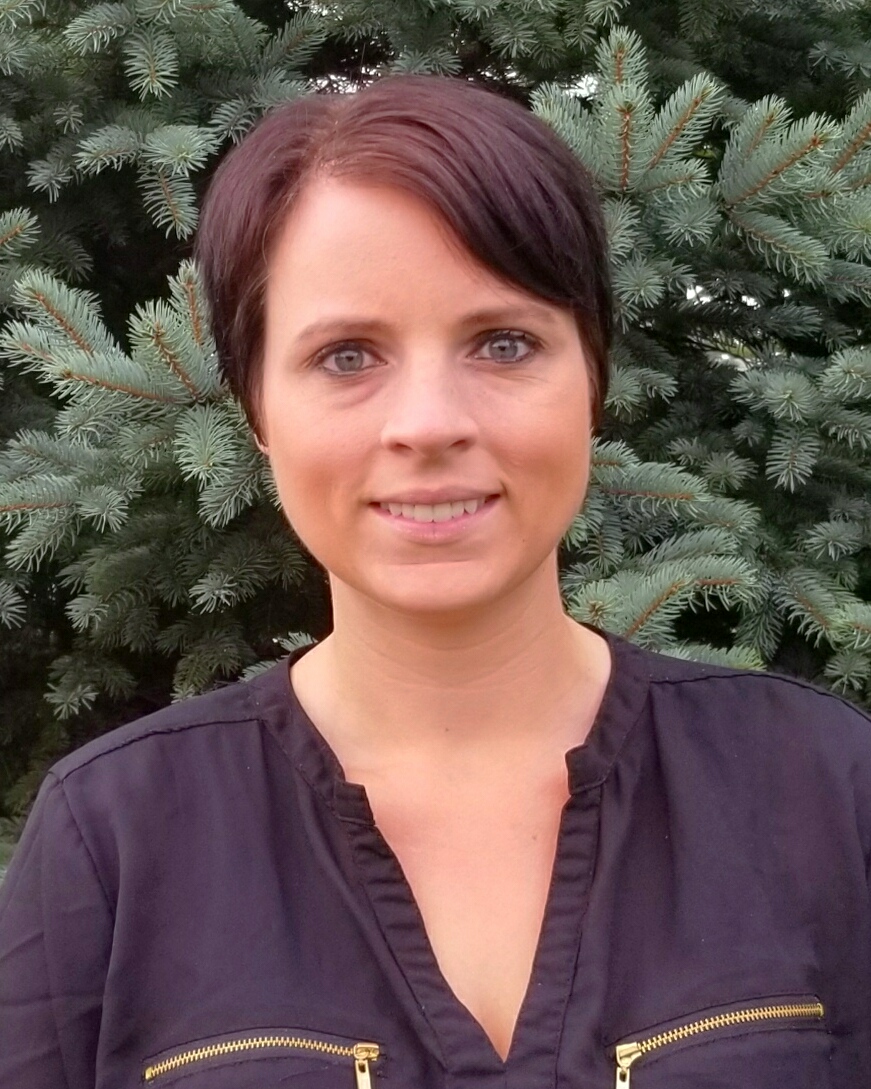 Ashley
Director of First Impressions - Front Desk
Ashley loves greeting patients with a smile and making them feel welcome. Seeing smiles transformed is her favorite part of working at the dental office. She enjoys working at the office with Dr. Timm because he is so caring and makes dentistry fun.
Ashley is married and has four children. In her spare time she likes to read, watch movies, camp and spend time with her family.
---

Kristina
Director of First Impressions - Front Desk
Kristina has been in the dental field since 2014. She enjoys helping patients get the care they need to have a healthy, beautiful smile. She gave us a quote "I honestly think dentistry is fascinating". Kristina loves working at Blue Spruce Dental because Dr. Timm is so friendly and personable with every patient and all the staff. She is excited to work on a team that is so professional yet fun.
Kristina's most favorite thing in the whole world is her daughter. Her daughter plays soccer and takes Ballet/Jazz classes. They enjoy going on special Mommy/Daughter dates often to dinners, movies, shopping, indoor and outdoor playgrounds, waterparks, museums, day trips to Lake Michigan, zoos and anything fun! Kristina loves the beach, Detroit Tigers Baseball, summer, fall, rainy days, camping, jogging, going to concerts and spending time with her family and friends.
---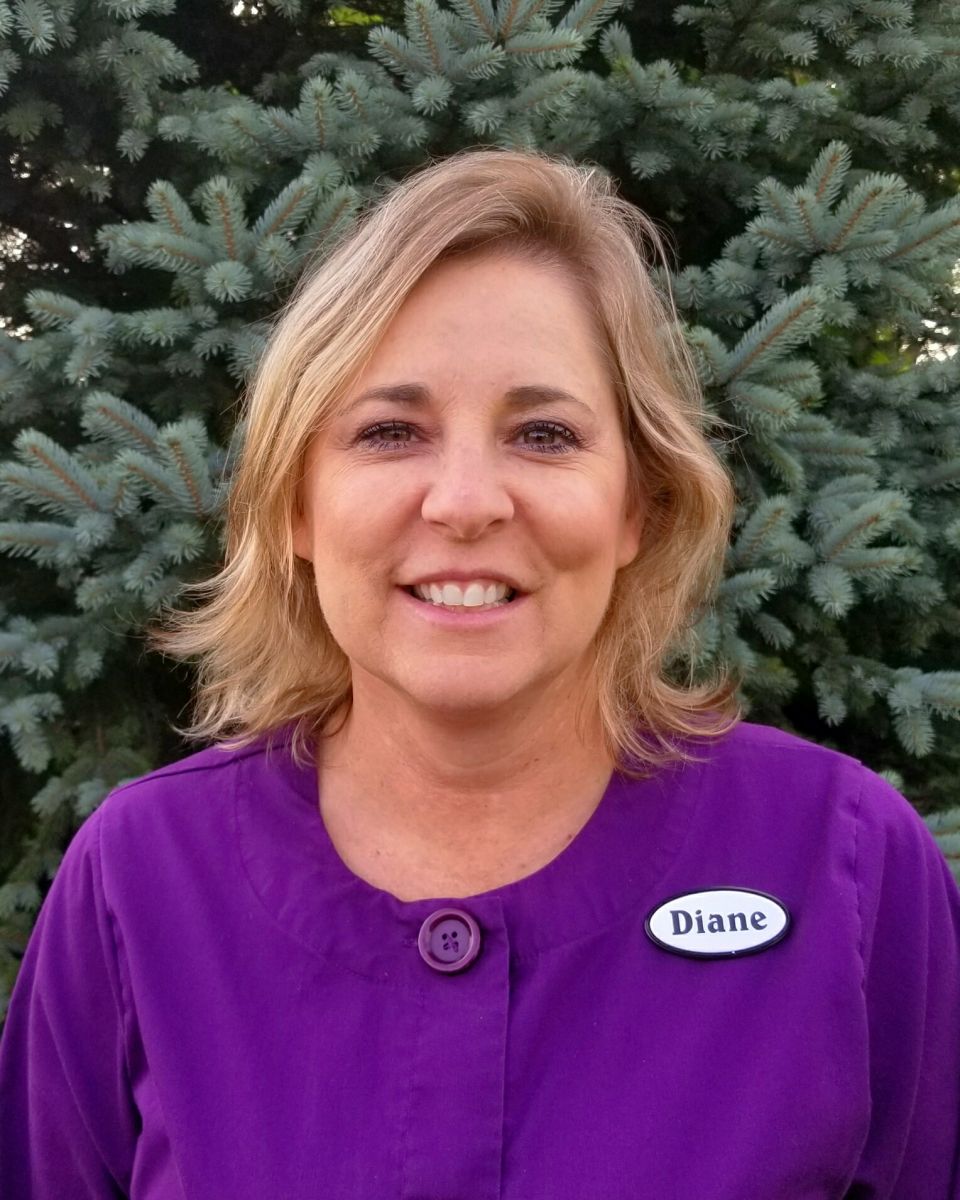 Diane
Registered Dental Hygienist
Diane is one of our excellent hygienists who is highly trained in periodontal therapy. She provides a wide range of preventive therapy and will customize oral health care programs. Her longtime and warm relationships with patients has extended far into the community bringing new families to the practice. She truly appreciates when a patient is able to recognize the exceptional dedication, commitment, and quality care she has provided to them. Diane thrives on the advancement of education that is needed to stay current. She loves her profession and can't imagine doing anything else! Diane is a true team player, always around to help whenever she is needed.
Diane is very versatile and has a variety of interests. She has a great marriage and recently celebrated her 28th wedding anniversary. She and her husband travel a lot and have one princess puppy, two horses and three rescue cats. Diane likes to ride and show horses, enjoys playing classical piano since age five, hikes, laughs while shopping with her two sisters, and eats light fluffy pastries.
---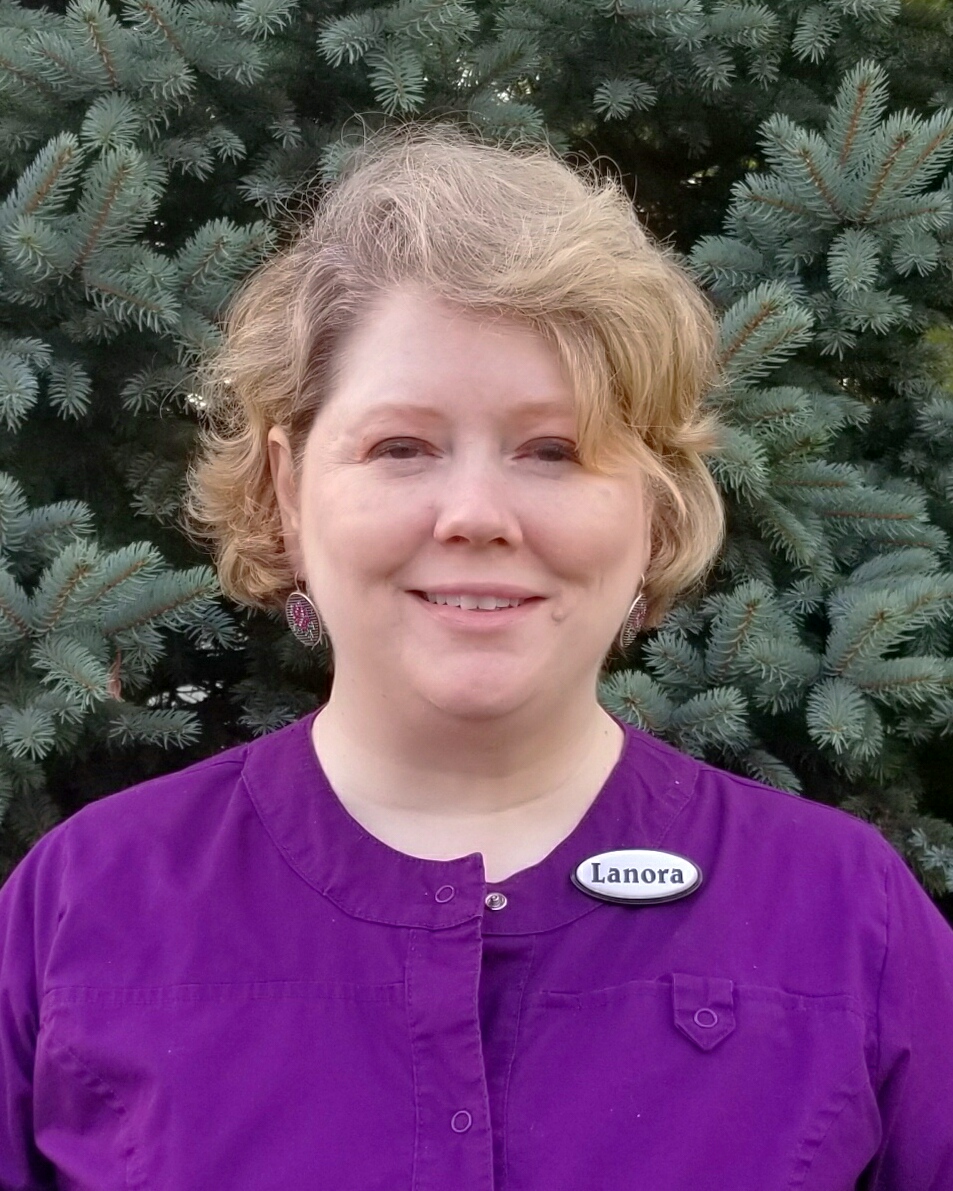 Lanora
Registered Dental Hygienist
Lanora is one of our excellent hygienists who is highly trained in periodontal therapy. She provides a wide range of preventive therapy and creates customized oral health programs to meet each patient's unique needs. Lanora genuinely takes to heart any interests, concerns, or questions that arise during her patients' hygiene appointments. She makes sure that everyone who comes to our practice feels welcome and comfortable.
Outside the office, Lanora loves to spend time with her husband, son, and two dogs.
---

Tiffany
Dental Assistant
Tiff has been dental assisting since 2013 and enjoys helping patients get their mouths healthy. It is always a good feeling when you see them smile when treatment is complete. Tiff enjoys working for Dr. Timm because he really cares about the patients and staff.
Tiff enjoys spending time with her two handsome boys. Summer is her favorite season and she loves to go boating, riding the jetski, tubing and swimming. Cooking, baking and BBQing year round are a must.
---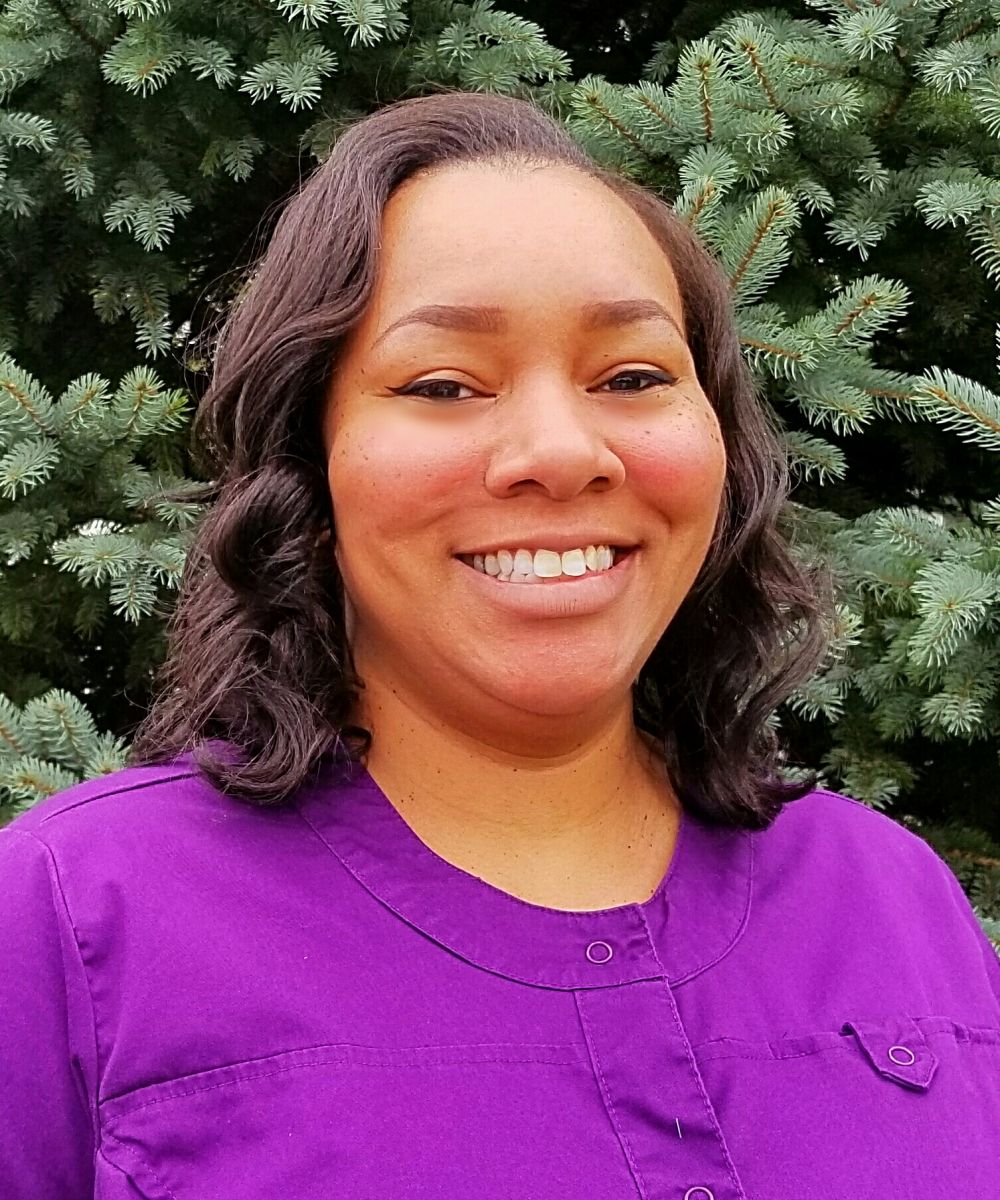 Demi
Dental Assistant
Demi has been dental assisting since 2004 and enjoys helping patients fix their teeth while becoming their dental friend. Demi loves working with Dr. Timm because he is always in a good mood and is extremely caring toward all the patients. The Blue Spruce dental team always works well together and everyone is so friendly.
Demi grew up in Jackson. She is married with 3 children. Her favorite foods include Calamari and Pistachio Ice cream. In her spare time she enjoys reading, journaling and bargain shopping.